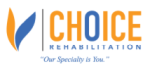 Business Description
Choice Rehabilitation delivers superior rehab therapy services by providing the highest quality person-centered care and positive experiences for those we serve. Dedicated to being the most trusted name in the rehabilitation industry, we are committed to enriching lives by specializing in "you" and striving always to be your Choice.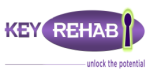 Business Description
Key Rehab's list of services goes beyond physical, occupational, and speech therapies. With our newest division, MDS Solutions, we can now assist you with your MDS process—staffing, audits, education and training. We also offer mental health services through GeroPsych. Key Rehab provides exceptional outcomes—both financial and clinical—in Skilled Facilities, Hospitals, and Home Health.
Business Description
Stein Therapy Services provides Physical, Occupational & Speech therapy concentrated in the long term care space.  Our professional therapists work seamlessly with your staff to deliver a cohesive inter-disciplinary plan of care.  Our goal is to provide the highest level of resident care focused on healing the body, building confidence in the mind and mending the spirit.  866-410-1740.