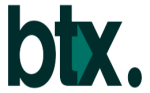 Business Description
Providing services at the bedside because it's better for the patient:
- We reduce risks associated with travel to and exposure from emergency and waiting rooms.
- We minimize confusion to the patient by coming to them.
- We limit disruption to family members who would otherwise need to rush to a hospital to meet their loved ones.
Business Description
Absolute Genomics is a CLIA-certified laboratory that utilizes cutting-edge OpenArray technology to perform RTPCR based molecular testing. OpenArray multiplex PCR technology is a high-throughput method that allows us to simultaneously process multiple samples in the shortest possible time. Currently, Absolute Genomics is providing molecular testing solutions for infectious disease identification including the respiratory tract, urinary tract, sexual health, and wound panels. All panels cover a wide variety of pathogens and the panels are curated based on CDC, NIH, and available epidemiological data from proven sources.
Business Description
At Solutions Lab & Healthcare we are committed to providing quality health care services to long-term care facilities. We offer the following services in LTC facilities:
- Full service clinical laboratory
- Nurse Practitioners
- Phlebotomy
- Primary Care
- COVID-19 (collection & testing)
- Psych/Mental Health
- Pharmacy Services
- Wound Care