Business Description
Graves Foods is the Midwest's leading healthcare foodservice distributor since 1947. We offer customizable menus to help healthcare facilities stay within budget while still providing residents with quality food and a great dining experience. Our healthcare department can provide PPD management via pre-set order guides and inventory control tools, ensuring that facilities stay within their budgets. Graves Foods delivers a customer experience unlike any other, focusing on Budget management and customized resident satisfaction.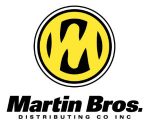 Business Description
Martin Bros. is a customer-centric, employee-owned company that has been built on the foundation of strong family values. Over our 80-year history, we have made it a priority to walk alongside our business partners to better understand the challenges that come with caring for our most vulnerable population. We also know operational excellence can only be achieved when residents are happy, receiving quality care by trained and engaged staff members every single day.  By connecting our customers to innovative solutions and quality products from brands you trust, we ensure all things are working together to help drive results! Martin Bros. is a customer-centric, employee-owned food distributor who connects our customers to innovative solutions to help with their success.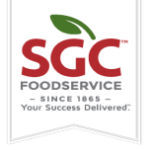 Business Description
SGC Foodservice is a privately owned, full line food service distributor. Family owned since 1865. With over 150 years of experience, we here at SGC Foodservice feel confident in our ability best value to our customers. SGC Foodservice - Your Success Delivered.