Business Description
Graves Foods is a broadline food distributor with a rich history of assisting healthcare providers in achieving their goals.  With over 70 years of experience, the healthcare team is dedicated to providing the best customer service in the industry.  From regulatory compliance and cost containment to resident dining satisfaction, Graves Foods is your guaranteed solution.  Be sure to ask our Healthcare Specialists how we can assist YOU in attaining your goals!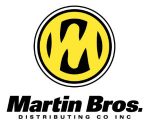 Business Description
Martin Bros. is a customer-centric, employee-owned, full-line food distributor that has been built on the foundation of strong family values. Over our 83-year history, we have made it a priority to listen and partner alongside our customers while identifying long-term foodservice solutions that delivery positive results.  We provide Legendary Customer Service through quality, nationally branded products and custom-built tools and resources developed by our team of experts to help you position yourself as a leader in the senior living industry.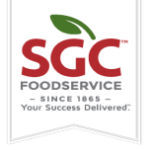 Business Description
SGC Foodservice is a privately owned, full line food service distributor. Family owned since 1865. With over 150 years of experience, we here at SGC Foodservice feel confident in our ability best value to our customers. SGC Foodservice - Your Success Delivered.