Food Service

Business Description:
Graves Foods is the Midwest's leading healthcare food service distributor since 1947. We offer customizable menus to help healthcare facilities stay within budget while still providing residents with quality food and a great dining experience. Our healthcare department can provide PPD management via pre-set order guides and inventory control tools, ensuring that facilities stay within their budgets. Graves Foods delivers a customer experience unlike any other, focusing on Budget management and customized resident satisfaction.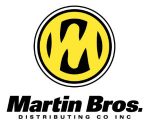 Business Description:
Kohl Wholesale is committed to fulfilling the broadline food-service needs of customers seeking and independent, customer-driver, family owned distributor. We view our relationships with our suppliers and customers as partnerships. Additionally, our value-added services and premium events support the growth of our customer and suppliers. As your foodservice endeavor continues to grow and change, so does ours! We invite you to grow with us!
Business Description:
SGC Foodservice is a privately owned, full line food service distributor. Family owned since 1865. With over 150 years of experience, we here at SGC Foodservice feel confident in our ability best value to our customers. SGC Foodservice – Your Success Delivered.